How do I divide my members into colours?
Create member colors
Go to Team SettingsandAdd Color
Click on   at the button left 
Click on  Team Settings
Click on Members on the left
Click on +Add Color
Select colors and name the color. Add more colours if needed
Finish with Save
You have now created the member colours, which can be seen immediately in Team settings.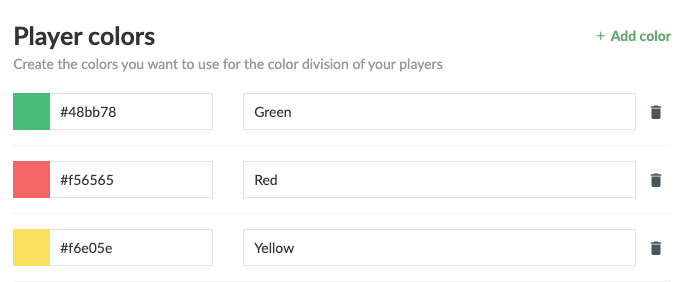 Divide members into member colours
Go to Members and Assign member colours
Click on  on the left
Click on  MEMBERSon the left
Click on  Assign member colours
Select the member color on the left you want to move people from
Select the member colour on the right you want to move people to
Select members by clicking 
Select one or more on the team. Finally clickSave
TIP: You can select both members and coaches, assistants and team leaders when assigning member colours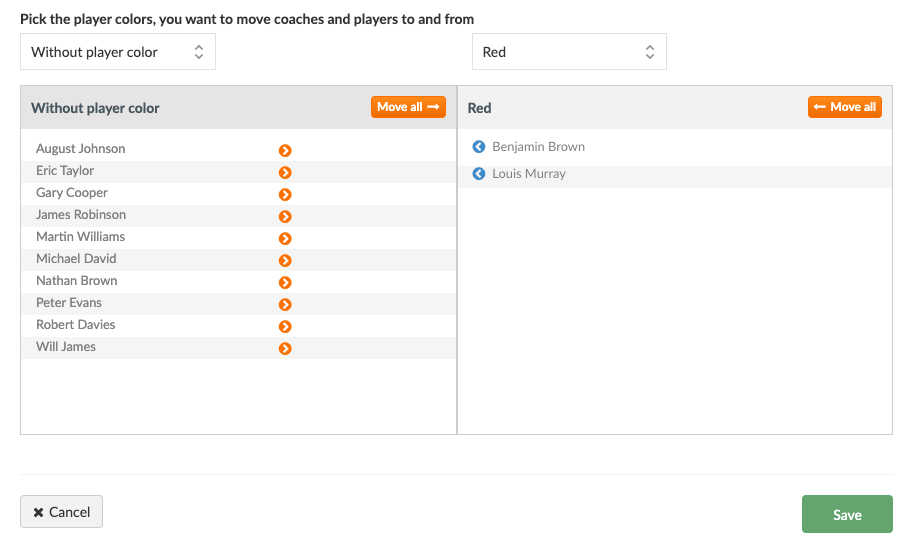 Was this article helpfull?
0

of

2

thought this was helpfull