Would you like to order a personalised t-shirt for matches?
Edinburgh Jets - 13 Oct 2021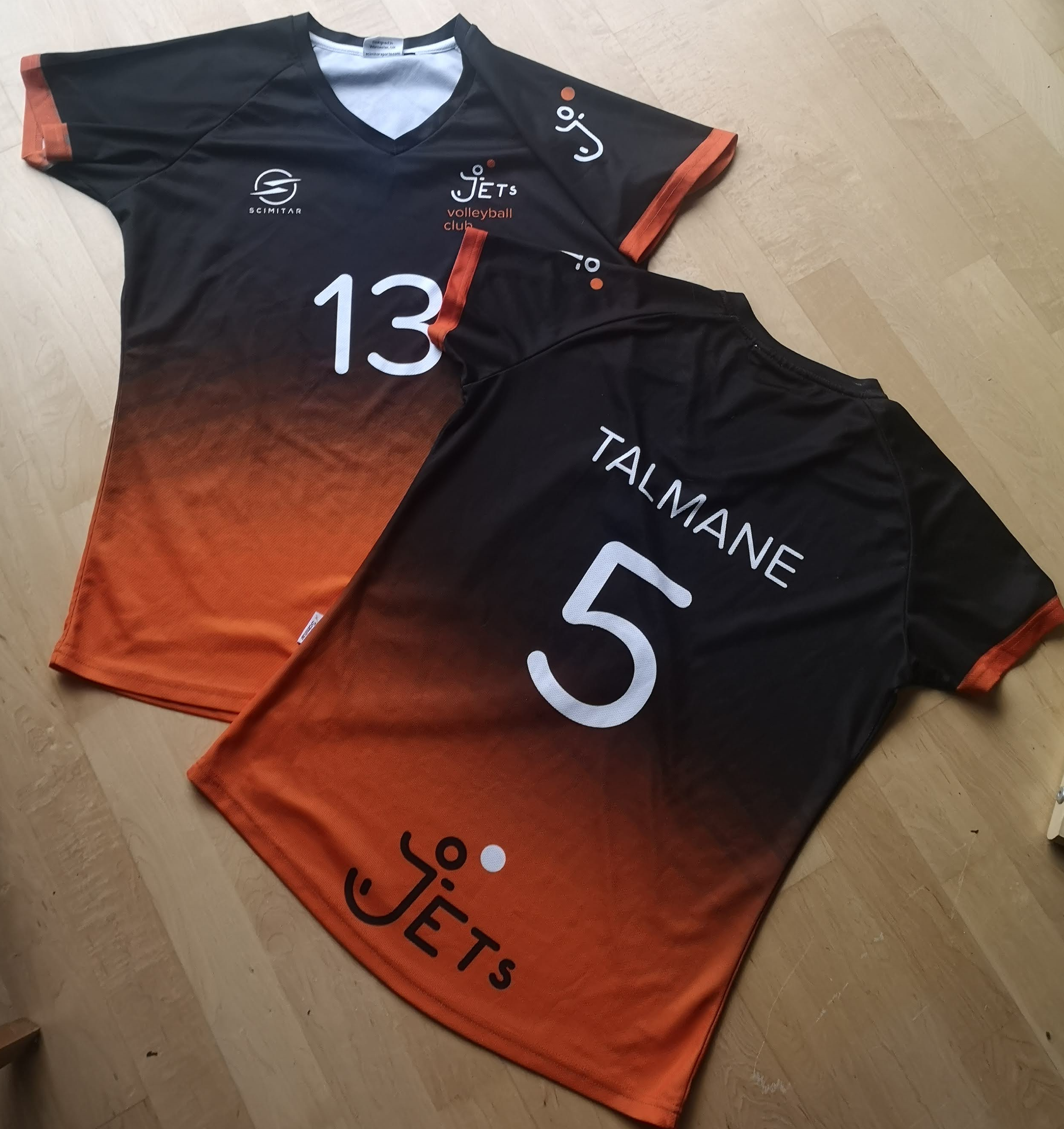 Hi all,
Club is going to be ordering some new strips (player t-shirts for the matches) hopefully by next week, and there is an option to also order a personalised ones with your name (or whatever else you would like) on the back, which you would be able to own and keep.
Personalised strip cost is going to be £30. Unfortunately, delivery times are quite long, so those would not arrive for about 8 weeks after the order date.
If you would like to order one, there will be some strips at the practice on Thursday, so you can try on the sizes.
You would also be able to pick a number you would like, although we cannot guarantee you will get your first choice, as we have to avoid any overlaps within the team.
Currently (possibly) available numbers are:
M1 : 2,3,6,7,8,10,11,15-20
M2: 1-8, 10-20
W1 : 3,4,8-20
W2 : 1-4, 7, 9-18, 20
Please email [email protected] if you are planning on ordering one, indicate your preferred number and size (indicate also if you are unsure about the size).
The order will go out end of this week, but we might be able to add to it at later time if you decide a bit later, however this can't be guaranteed. 
Follow us on
Are you on the lookout for an all-in-one membership system?
SportMember makes life easier for everyone in the club, by giving you:
Easy email and chat communication across teams and departments
Keep all member data on a single platform, which can also be accessed via our mobile app
Get an overview of attendance statistics, membership history and membership payments
Charge membership subscriptions automatically, and be free of long lists of missing payments
Create club